Datadog Incident Management: Enhance with All Quiet's Powerful Integration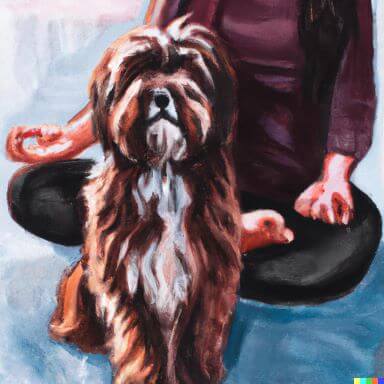 Published: Friday, 21 July 2023
Enhance Datadog incident management with All Quiet's integration. Experience automatic escalations, tiers, and weekend schedules. Elevate incident resolution now!
Incident management is a critical aspect of ensuring smooth operations in today's fast-paced technological landscape. As businesses grow and rely heavily on infrastructure monitoring solutions like Datadog, efficient incident management becomes paramount. While Datadog offers exceptional infrastructure monitoring capabilities, it lacks certain advanced incident management features that can make the whole process more streamlined and efficient. In this blog post, we'll explore how All Quiet, the leading incident management app, can seamlessly integrate with Datadog to elevate your incident management experience.
Why Combine Datadog with All Quiet?
Datadog is undeniably a robust infrastructure monitoring platform, but when it comes to comprehensive incident management features, it could use some augmentation. This is where All Quiet steps in, offering a specialized incident management platform that complements Datadog's strengths and elevates its incident response capabilities. By connecting Datadog's incidents to All Quiet through webhook integrations, you can unlock a host of powerful features that enhance your incident management process.
Seamless Integration with Webhooks
All Quiet's integration with Datadog via webhooks is straightforward and hassle-free. Once set up, you can seamlessly synchronize your Datadog incidents with All Quiet, creating a centralized incident management hub. This synergy enables your team to handle incidents promptly and collaboratively while leveraging All Quiet's advanced incident management tools.
How To Connect Datadog to All Quiet
You can learn in detail how to connect Datadog to All Quiet in our comprehensive guide.
Sophisticated Features for Efficient Incident Resolution
All Quiet brings a plethora of sophisticated features that amplify your incident management efforts:
1. Automatic Escalations:
Time is of the essence during incidents, and with automatic escalations, All Quiet ensures that critical issues are promptly addressed. When an incident remains unresolved beyond a specified timeframe, the system automatically escalates it to the appropriate personnel, ensuring swift action and timely resolution.
2. Escalation Tiers:
Different incidents require varying degrees of attention and expertise. All Quiet's escalation tiers allow you to define and prioritize incidents based on their severity, funneling them to the right teams for swift resolution. This feature minimizes confusion and maximizes efficiency in handling incidents.
3. Weekend Duty Schedules:
Incidents can strike at any time, and being prepared is crucial. All Quiet's flexible scheduling feature lets you set up different weekend duty rosters, ensuring that the right team members are available to respond promptly during weekends and holidays.
A Perfect Duo: Datadog and All Quiet
It's important to emphasize that All Quiet does not seek to replace Datadog's powerful infrastructure monitoring capabilities. Instead, it enhances Datadog by focusing solely on incident management. When combined, these two platforms create a formidable alliance that empowers your IT and DevOps teams to maintain the highest level of performance and reliability.
Improved Incident Resolution Time and Team Collaboration
With Datadog and All Quiet working harmoniously, your organization benefits from reduced incident resolution time and enhanced team collaboration. By leveraging Datadog's monitoring data in All Quiet, your teams gain the ability to proactively detect issues and swiftly respond to incidents as they arise, minimizing downtime and ensuring optimal service delivery.
To sum up
In conclusion, effective incident management is a crucial component of any successful organization's operations. By integrating Datadog's incidents with All Quiet's specialized incident management platform, you can take your incident response process to new heights. From automatic escalations to flexible schedules, All Quiet provides the tools your team needs for swift, efficient, and collaborative incident resolution. Embrace the power of this dynamic duo, and elevate your incident management experience today.
Remember, Datadog and All Quiet are better together – leveraging Datadog's monitoring prowess and All Quiet's advanced incident management features ensures your organization stays ahead of incidents and maintains peak performance. Make the smart choice and supercharge your incident management with All Quiet today.
Integrations
How All Quiet compares to alternatives
All Quiet - Incident Escalation Made Easy.
© 2023 All Quiet GmbH. All rights reserved.