Ensuring a 99.99% SLA: Rock Solid Availability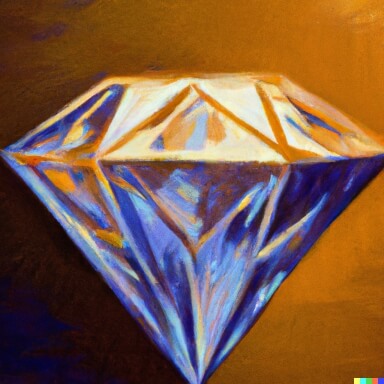 Published: Tuesday, 10 October 2023
Learn about our 99.99% Standard Service Level Agreement (SLA) and how our architecture ensures a rock-solid availability for All Quiet.
Introduction
If you're leveraging All Quiet to monitor your systems, it's crucial to understand how we prioritize reliability. You need a platform that's consistently available and notifies you reliably of your incidents. This is our value proposition and this is where our Service Level Agreement (SLA) comes in, underscoring our commitment to dependable service. We believe in transparency; hence, we invite you to get a comprehensive understanding of our architecture. Learn how we handle integration requests and our commitment to ensuring each is delivered at least once. With All Quiet, it's about dependable service and clear communication.
Our Service Level Agreement
We guarantee a 99.99% uptime for our web platform.
Our service notification delivery partners assure a monthly availability of 99.95% uptime for their services within a monthly cycle. We commit to attempting delivery of notifications to our users at least once within a one-hour time span, ensuring we can accommodate even in the unlikely event of our service partner's availability falling below 99.8% monthly.
Should we fail to meet the guaranteed availability, you will be eligible for a full refund of the fees for that specific subscription period.
Understanding our architecture.
To foster greater trust in our platform, we aim to provide our users with a comprehensive understanding of our architecture. While we operate on AWS, we don't label our architecture as "cloud-native" – instead, we view it as pragmatic, adhering to the principle of "Choose boring technology". Our ability to maintain high uptime is due to our complete operational control over our infrastructure and systems. Consequently, we select minimal components and only employ technologies with which we have a proven and positive track record.
Our architecture is fully redundant across three distinct AWS availability zones. It employs HAProxy in an active-passive configuration, with one HAProxy instance always dedicated to handling incoming public requests. Failover for HAProxy is managed using KeepAlived, which ensures a seamless switch to a passive HAProxy instance should the active one encounter any issues. The active instance evenly distributes all incoming requests among the available application servers. Furthermore, HAProxy intelligently identifies whether an application server is operational and able to process incoming requests. For queuing and data storage, we utilize a redundant MongoDB replica set.
Monitoring of All Quiet
We want to give you full transparency on our uptime and will provide you with our uptime chart at status.allquiet.app and directly here:

Integrations
How All Quiet compares to alternatives
All Quiet - Incident Escalation Made Easy.
© 2023 All Quiet GmbH. All rights reserved.