📢 Never miss an alert from All Quiet
We've got you covered with:
Override

Do not disturb

on Android devices
Use

Critical Alerts

on iPhone and iPads
Learn more about managing push notifications in our documentation.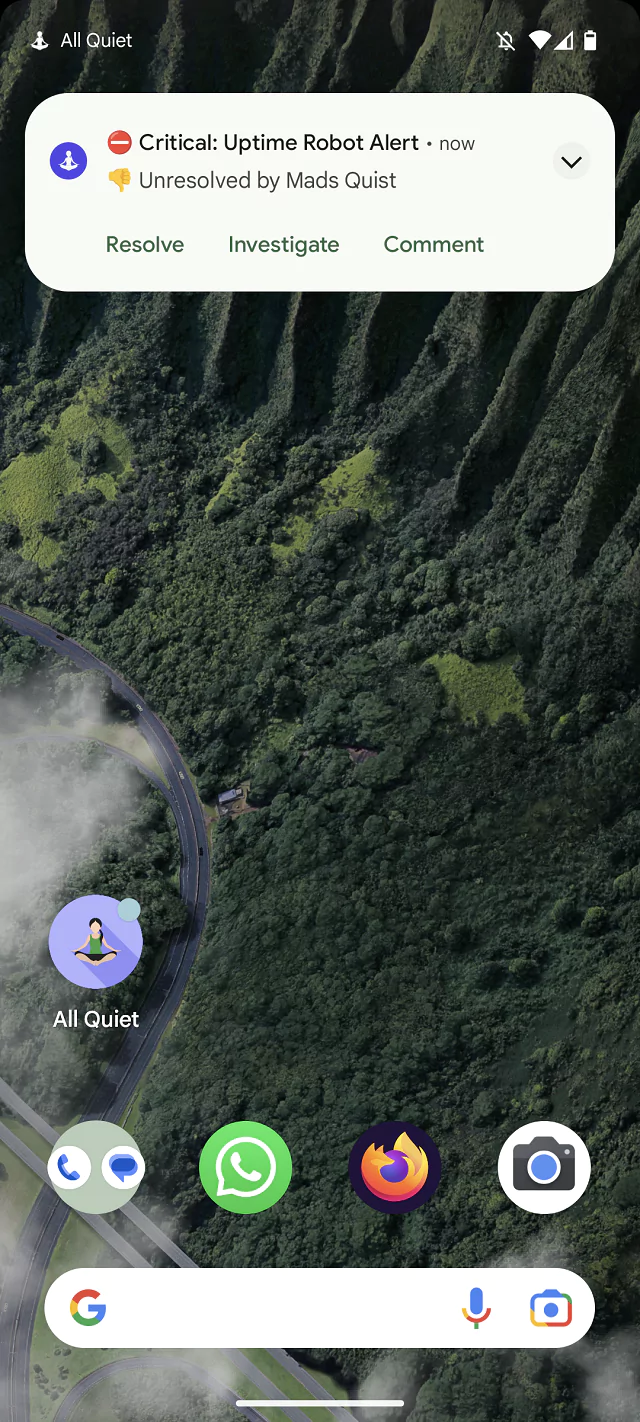 Integrations
How All Quiet compares to alternatives
All Quiet - Incident Escalation Made Easy.
© 2023 All Quiet GmbH. All rights reserved.