Connect Slack to All Quiet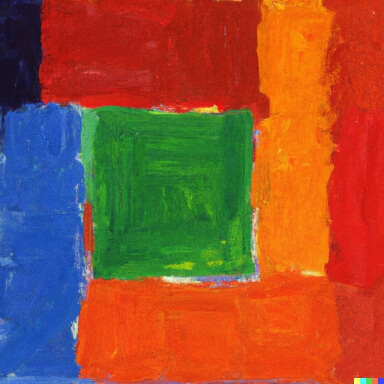 Published: Thursday, 02 November 2023
🚀 In Less Than 60 Seconds: Seamlessly Integrate Your Slack Workspace with All Quiet for Efficient Incident Management Directly Within Slack!
Explore the seamless integration of All Quiet with Slack, optimizing incident management for efficient and streamlined workflows. Dive in to learn the step-by-step process.
Create Outbound Integration
Click on Integrations -> Outbound to navigate to the outbound integrations page.
Once you're on the Outbound Integrations page, click on "Create New Outbound Integration" on the top-right corner.

In the Display Name field, provide a name for your integration. For instance, you can name it "Slack".
Under the Type section, select Slack from the dropdown menu.
Once you've provided all the necessary details, click on the Create Integration button to complete the setup.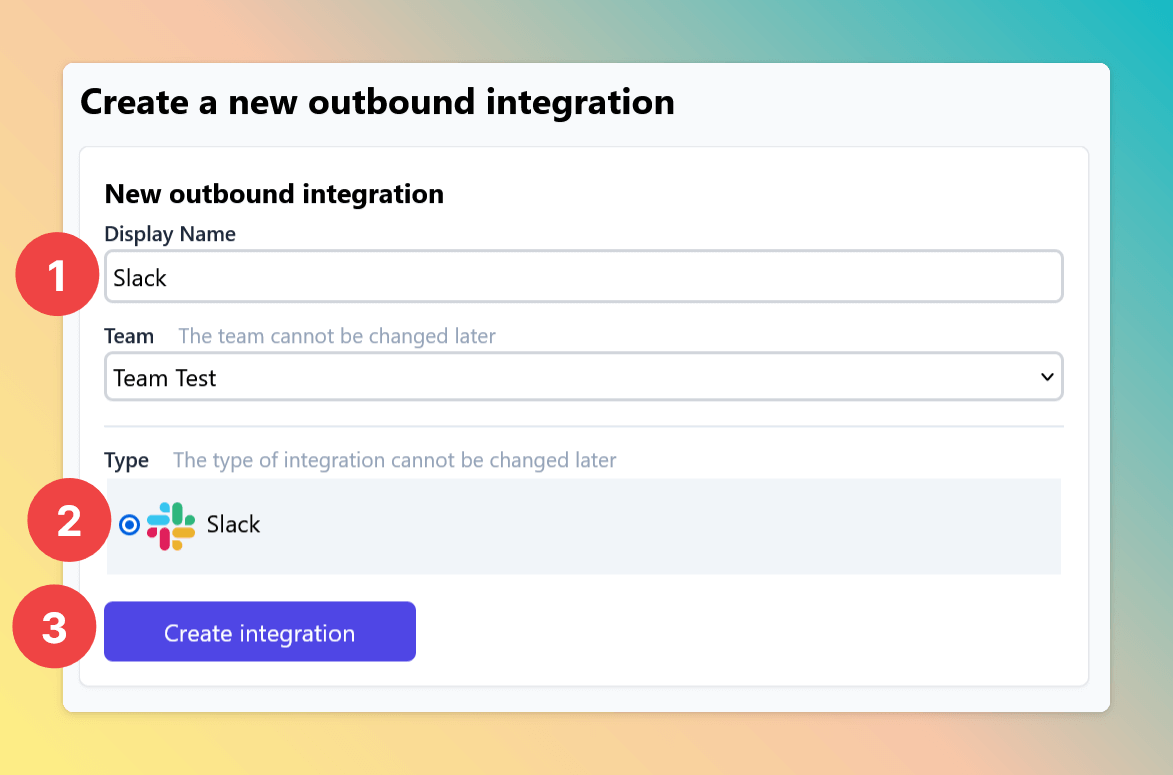 Add All Quiet Slack App to Your Workspace
After you've successfully created your new outbound integration, you'll be redirected to the details page automatically.
Notice that the installation status of the All Quiet integration is still pending.
To complete the integration with your Slack workspace, click on "Add to Slack".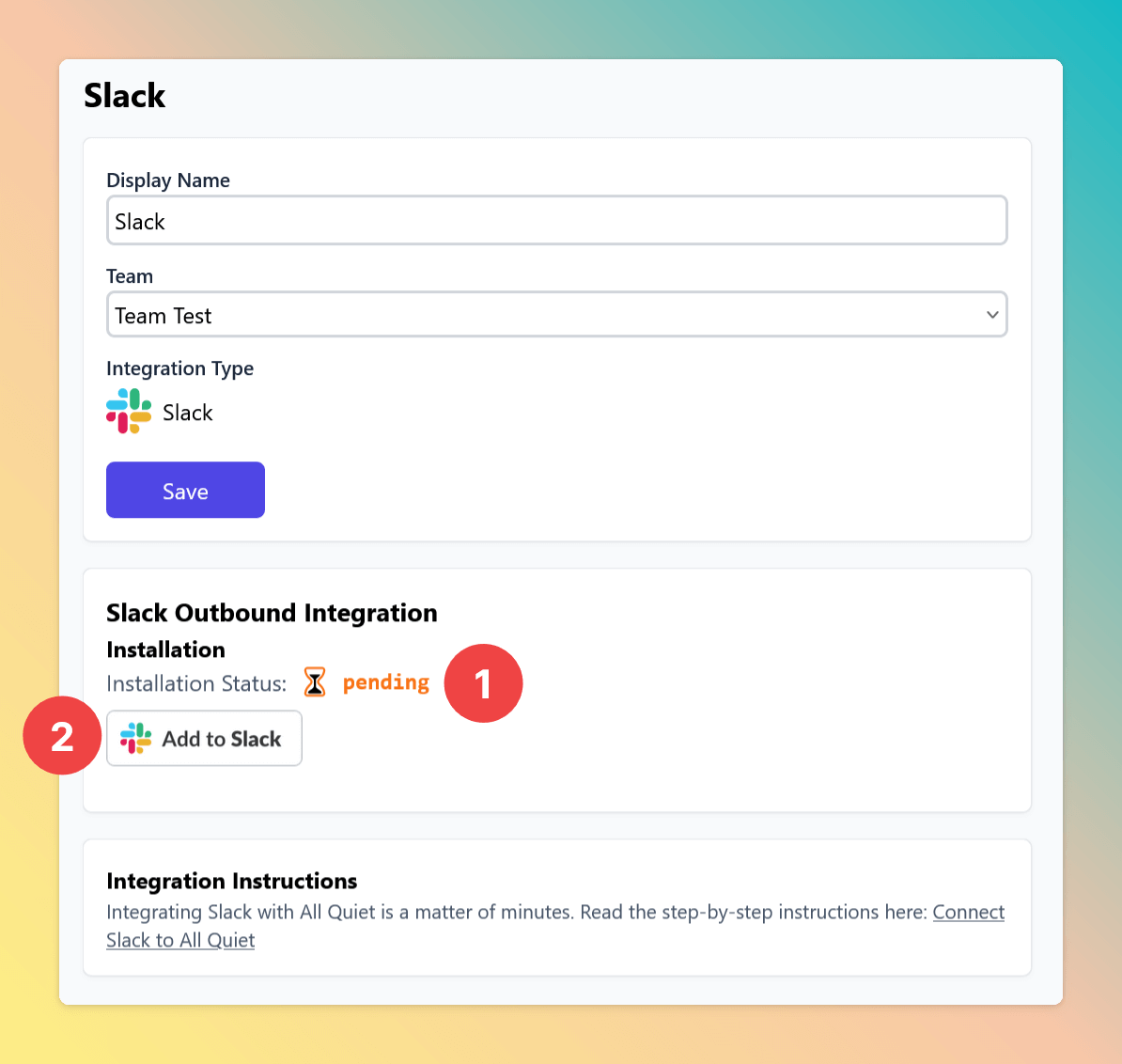 You are redirected to Slack where you'll be asked to grant permissions for the All Quiet Slack app.
We request only those permissions that are strictly necessary for All Quiet to function properly. We access this data solely when you interact with the app and never use it for any other purpose.
Click on "Allow"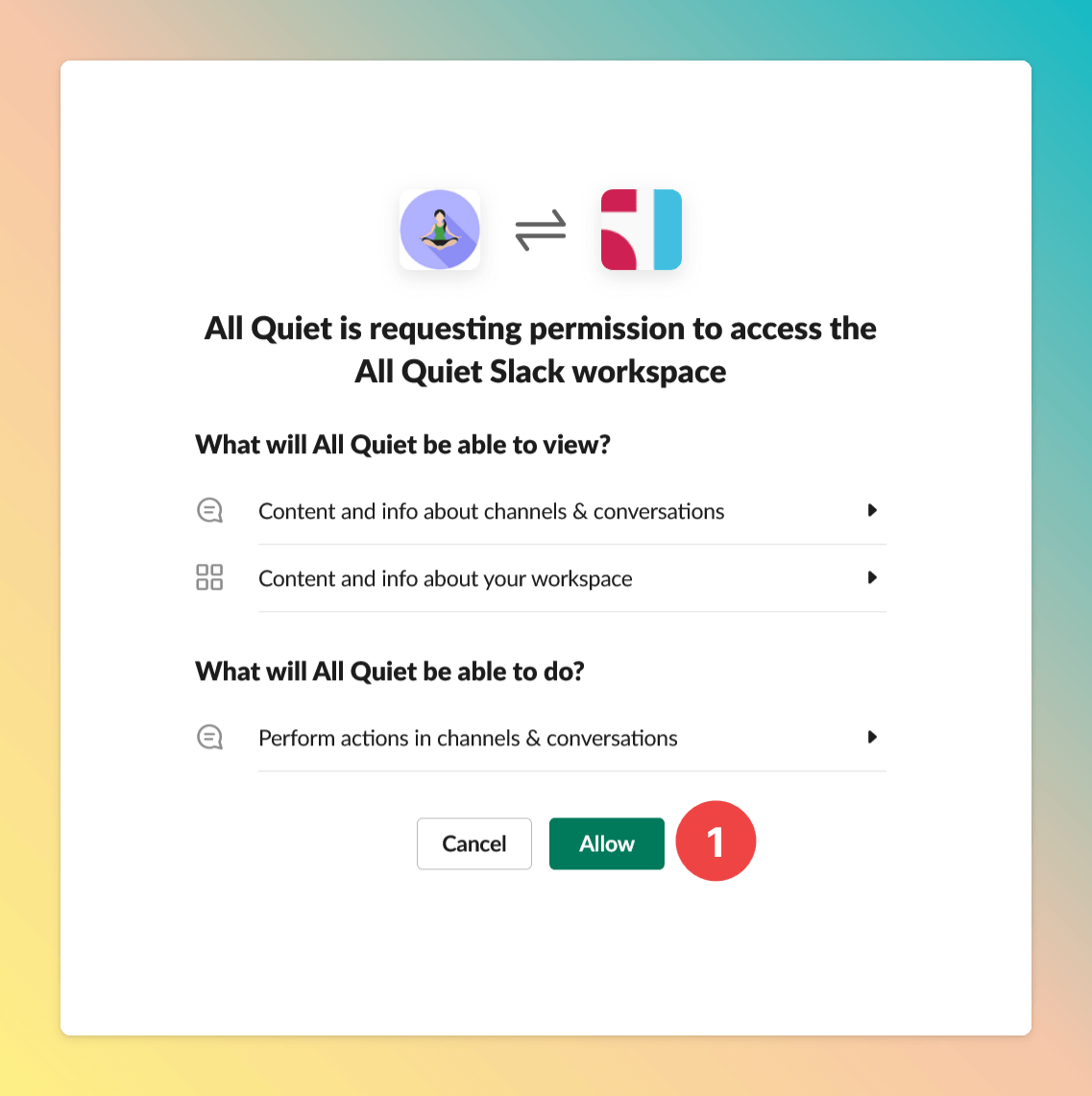 After you've granted All Quiet access to Slack, you'll be redirected back to the integration page.
Observe that the Installation Status now indicates "installed".
For All Quiet to send incidents to your Slack workspace, you must add All Quiet to at least one channel.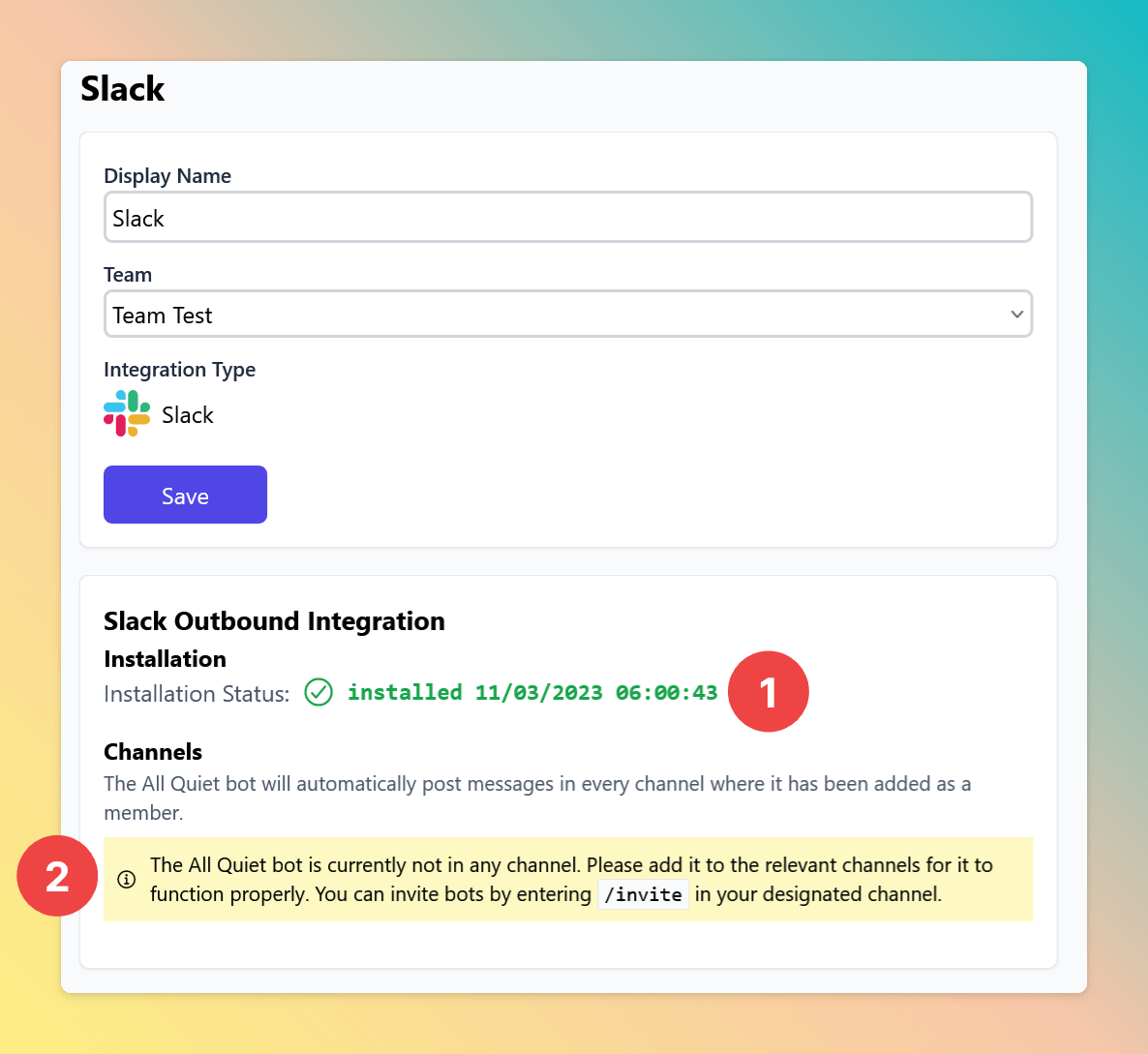 Navigate to the desired channel in Slack where you want All Quiet to send incidents.
Start by typing /invite.
Choose "Add apps to this channel" from the dropdown.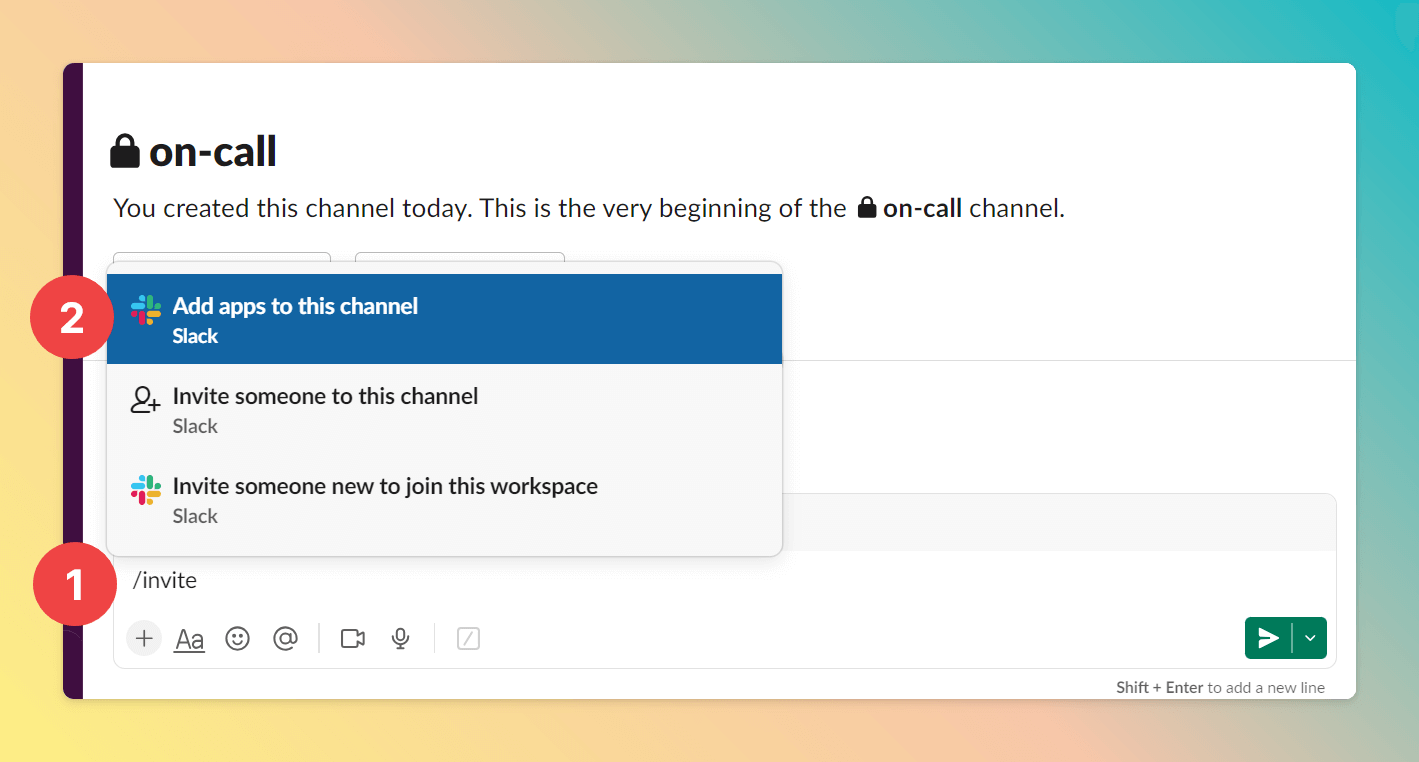 Select "All Quiet" and then press the "Add" button to integrate the app into your on-call channel.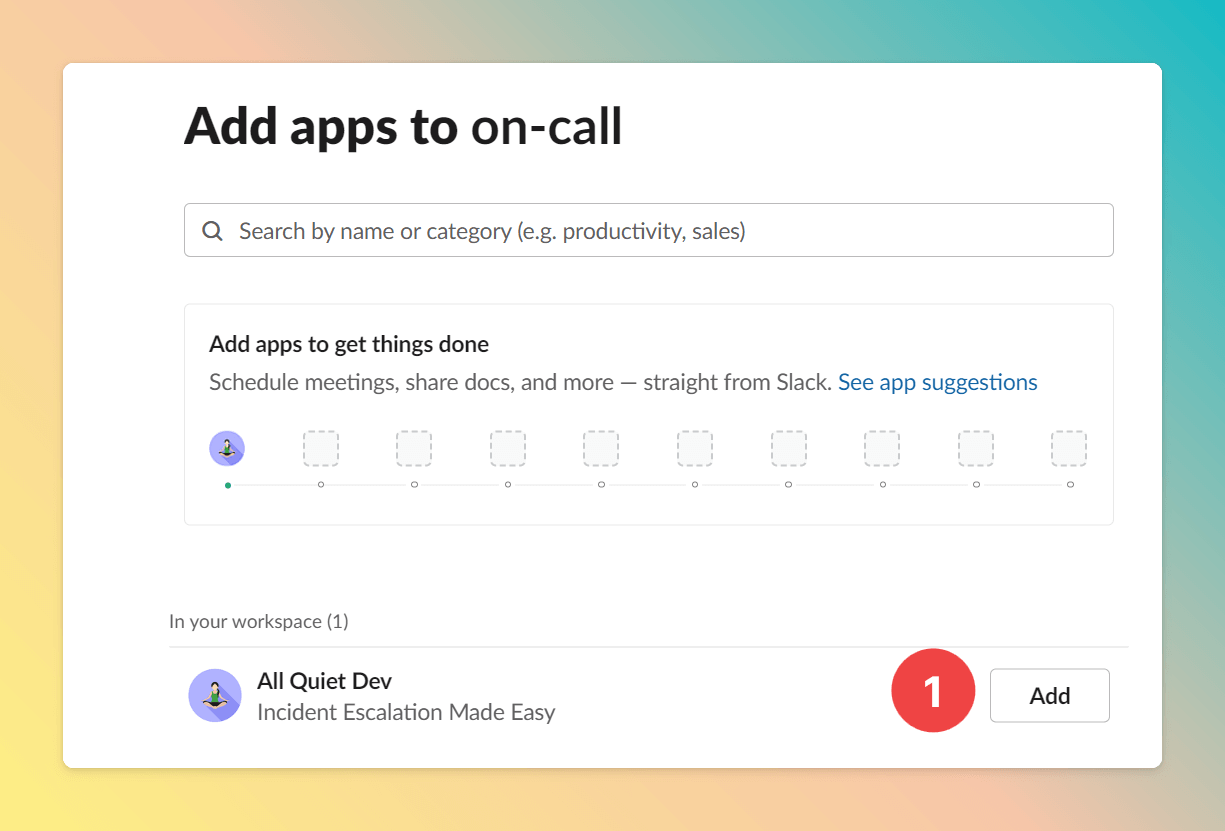 It looks like you've successfully installed the All Quiet bot to the "#on-call" channel in Slack.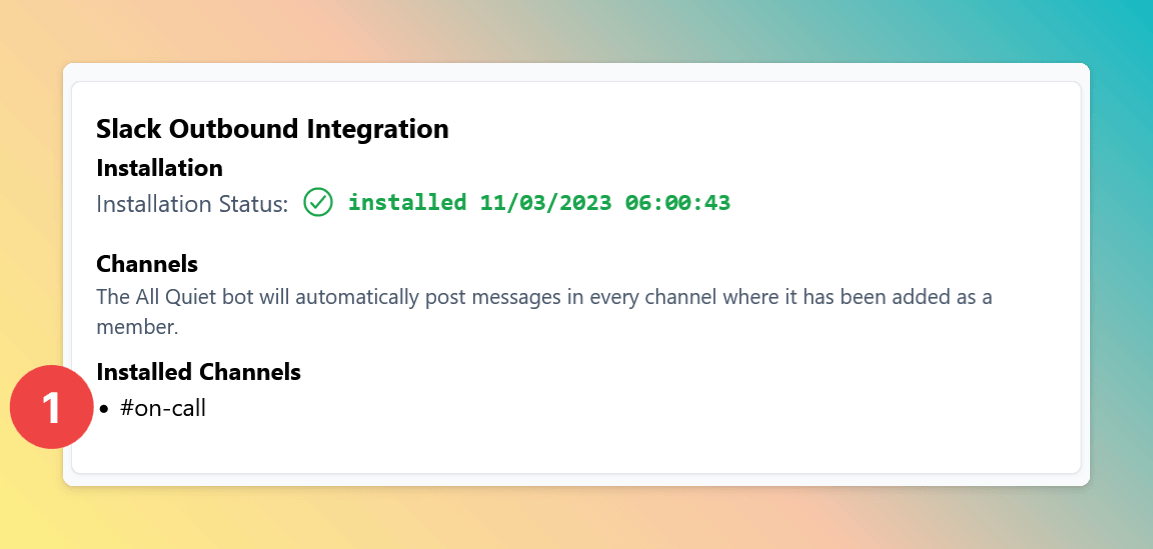 Engage with Incidents Directly in Slack
Each time you engage with incidents via All Quiet, the Slack integration sends an interactive message to your designated channels. This allows you to manage incidents seamlessly, mirroring the experience on our iOS, Android, and Web Apps, all without leaving Slack.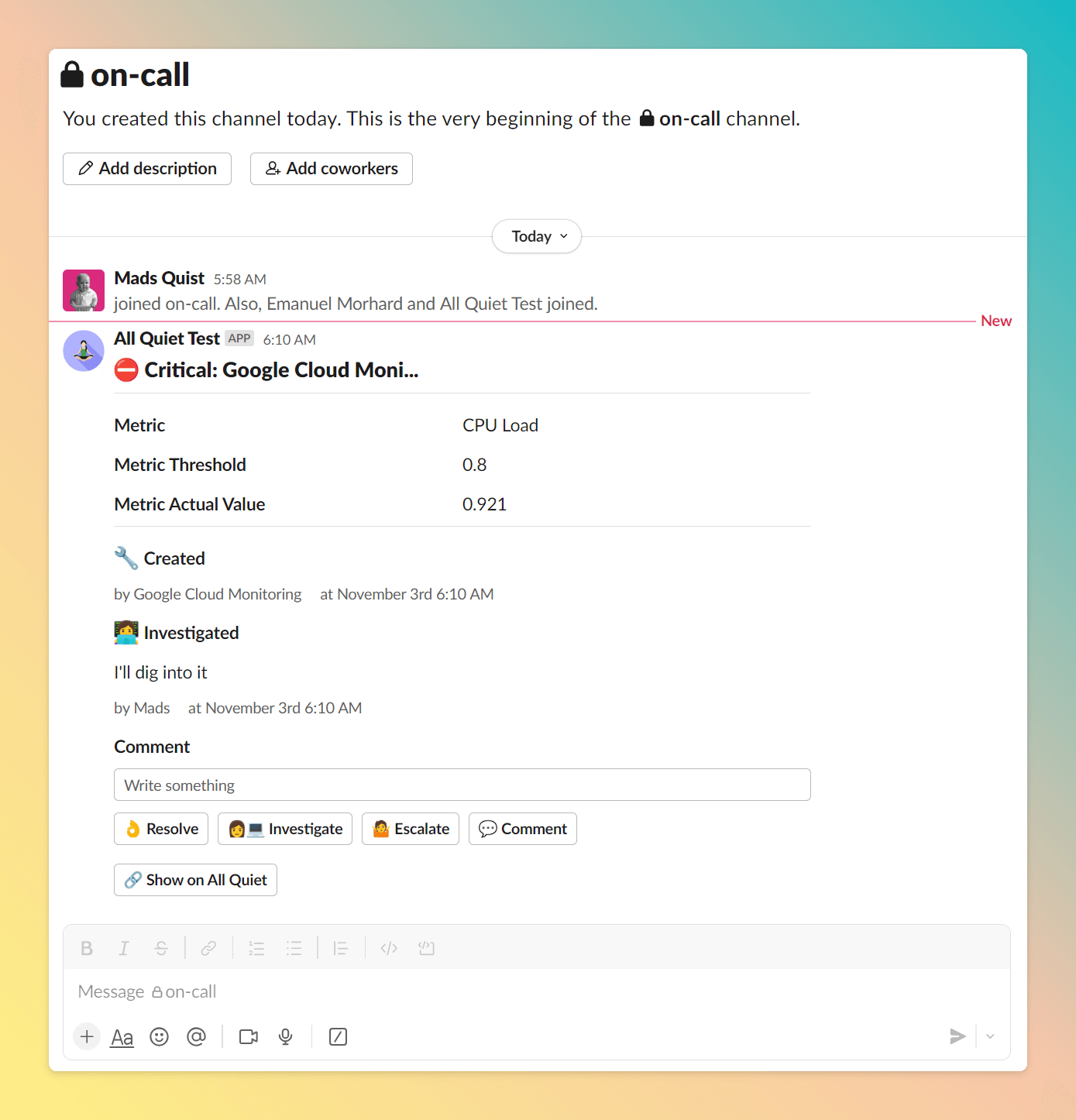 As we've detailed, integrating All Quiet with Slack simplifies incident management workflows. By consolidating notifications and actions in a unified space, teams can efficiently address and resolve issues. With such integrations, we aim to provide tools that streamline operations and enhance system responsiveness. Dive deeper into our technical documentation for more ways to optimize your incident management process. Thank you for engaging with our guide; we're here to support your technical endeavors.
Integrations
How All Quiet compares to alternatives
All Quiet - Incident Escalation Made Easy.
© 2023 All Quiet GmbH. All rights reserved.